Clutch Designed by SOAD Instructor wins 3 International Design Awards
Thu, 04/09/2020 - 1:12pm
A SOAD faculty member has recently been recognized with, not one, but three International Design Awards.
Annika Miller, SOAD industrial design instructor, designer, and owner of AKKIKA, was awarded two Gold Prizes and one Broze Prize in the Fashion Design Category for her "Tuki Clutch." The handmade clutch received honors in the Accessories, Bags, and Handmade Textiles and Materials categories.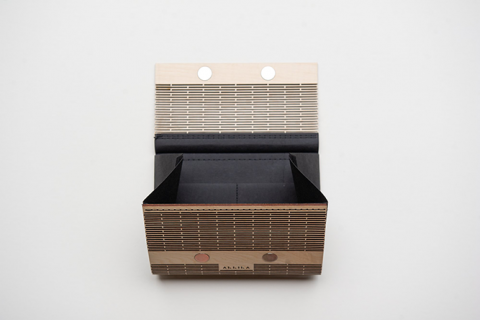 The International Design Awards are a group of awards that recognize, celebrate and promote design visionaries and emerging talent in architecture, interior, product, graphic and fashion design.
The Tuki Clutch has a wooden exterior laser cut from high-grade plywood (available in maple or walnut) to provide a comfortable grip while the sturdy foldable brass handle gives the clutch added security both in your hand as well as when you want to set it down. The wooden exterior shell is complemented by a sleek black Kraft-Tex fabric interior with 12 credit card slots and space for a cell phone, cash, and car key. Due to the natural grain and tone changes in wood, each clutch one of a kind.
We are proud to congratulate Annika Miller on her outstanding achievement!
If you would like to check out the Tuki Clutch or Miller's other designs in person, AKKIKA has a booth at the monthly Mid City Makers Market in Baton Rouge (the next one is February 8th) and will be at the Big Easel in River Ranch on March 6th.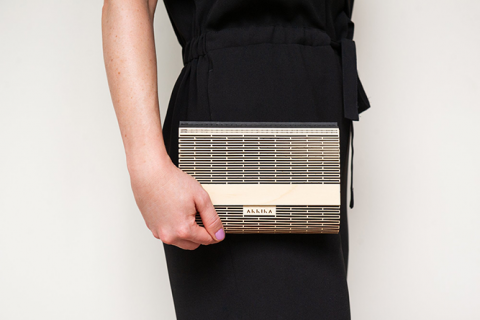 AKKIKA Online Store: https://akkika.com/
AKKIKA Facebook Page: https://www.facebook.com/akkikadesign/