COA Outstanding Graduates
Wed, 05/13/2020 - 5:00pm
The UL Lafayette Alumni Association and the Graduate School are pleased to announce the finalists for the Spring 2020 UL Alumni Association Outstanding Master's Graduate Award. This university-wide award honors excellence by a graduating Master's student in academic performance, research, and overall contribution to the graduate program and/or field of study as well as professional engagement, leadership, and service. Graduate programs from across the University nominated Master's students who will be graduating this semester for the award and, now, our finalists have been selected.  
The UL Lafayette Alumni Association's Awards committee will be conducting interviews with these finalists and, from them, its members will select this semester's recipient. The overall winner will be announced as we near the Spring 2020 virtual commencement celebration. 
Our Outstanding Graduate Student from the College of the Arts is:
Meldy Tanako, Master of Music, School of Music and Performing Arts
Each semester, the UL Lafayette Alumni Association recognizes graduating seniors who have distinguished themselves through scholarship and service to the College and University.  Our outstanding graduates represents the College in the University-wide competition for Alumni Association Outstanding Graduate. Each area in the College puts forward their Outstanding Graduate, and the three nominees are considered for the College award. 
This year our College of the Arts nominees are: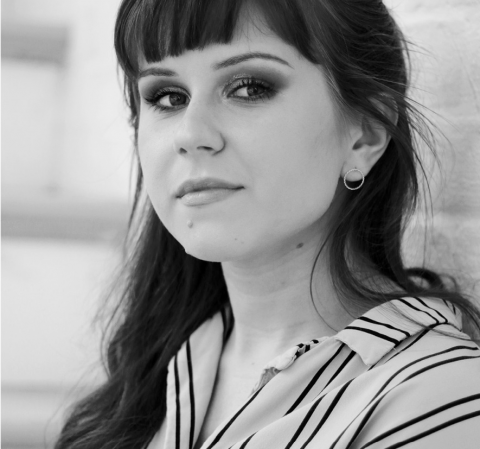 Taissiia Kolisnyk, Bachelor of Science in Architecture, School of Architecture and Design
Caitlin Ecuyer, Bachelor of Music with a concentration in Music Performance Voice, School of Music and Performing Arts
Outstanding Graduate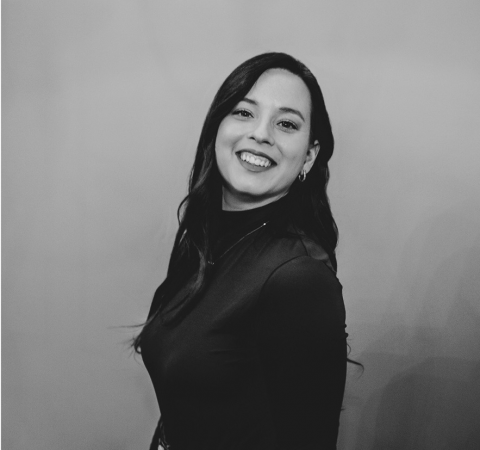 Loryn LeBlanc, Bachelor of Fine Arts with a concentration in Graphic Design, Department of Visual Arts
Outstanding Graduate Essay
Along the way, we started off as acquaintances, then became friends, and most importantly we became a family. We saw each other daily and sometimes spent more time together than we did with our own families. Many nights were spent in good company, which always made those nights worth staying up until dawn finishing our projects and then doing it all over again. 
Sadly, this year hasn't turned out to be what we expected by a long shot. There has been a lot of loss and missed opportunities that came our way when it comes to our last semester here, but yet some how we all made it to the day that we all have been looking forward to celebrating, even though it seemed to have taken an eternity. Although, these times have been hard, we were still able to dig deep and complete those demanding tasks that were required of us. If there is anything that we have learned about ourselves throughout this chaos is that we are strong enough to get through anything that is thrown our way no matter the circumstances. 
As we embark on the journey that we have all been waiting for it's important that we don't forget to enjoy our life, well because quite frankly we never know when our next quarantine will be. It has been an honor to have met so many wonderful people here at the university, especially Kevin & Jeff, the design dads! I would also like to take this time to thank my amazing family who has supported and encouraged me to continue on.
I'm so honored to have been selected as the outstanding graduate for the College of the Arts. So many were deserving of this award, with all the hard work that was put towards graduating. I hope this message finds its way to everyone in the most joyous state.
Cheers,
Loryn LeBlanc