ArTech Fusion 20 is scheduled for March 19, 2021
Wed, 11/18/2020 - 8:43am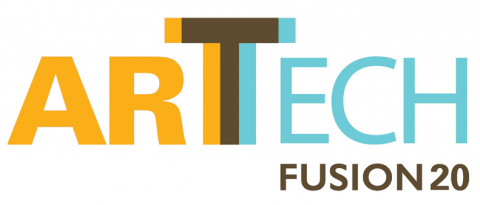 The College of the Arts invites all Faculty and Student Groups interested in the intersection between Art and Technology to consider proposing a lobby exhibition, installation or artwork for the ACA Lobby space during ArTech Fusion 20. This year we have already lined up a great slate of presenters and performers for the main program, but we could surely use some interesting content for the lobby space. The lobby space of the ACA is greatly utilized as an exhibition space before and after the main program of the night.
ArTech Fusion is a program in the College of the Arts that promotes and highlights the dynamic relationships between the Arts and Technology. Based on the ideas of 'STEM to STEAM' (http:// stemtosteam.org/) we recognize the transformative innovation potential when Art and Design are integrated with Science, Technology, Engineering and Math.
This will be our eighth ArTech Fusion at the Acadian Center for the Arts. Last year we saw premier performances that featured video, dance, building, animation, theater, digital art, and music. It was a wonderful evening of lectures, collaborations and performances. ArTech Fusion is a celebration of the innovative creative work by faculty, students and community partners, fostered by digital resources at UL Lafayette and in our local community.