Staff Profile: Debra Leno, Executive Assistant
Wed, 11/18/2020 - 8:47am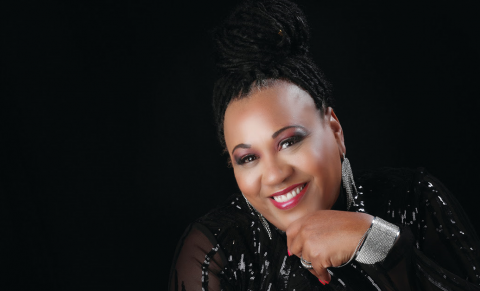 In order to highlight the important contributions of our staff to the college mission, and to introduce them to the entire college, we would like to 'Spotlight' a staff member for each enews. In this issue, we highlight Debra Leno, the executive assistant of the College who does an amazing job of keeping the place running smoothly.
Name: Debra F Leno
Job Title: Executive Assistant
Job Duties: Support staff for the Dean's Office
What do people think you do? I don't know.
What do you actually do? I'm the point of contact in the Dean's Office. I schedule meetings and assist with planning special events. Manage departmental budgets, sort and record incoming documents, for review by the Dean or Associate Dean. Distribute approved documents to appropriate departments in a timely manner. Supervise student workers 
How long have you worked for the University? For the College of the Arts? I worked for the University for a total of 12 years; 11 years with the College of the Arts.
What is your favorite part of your job? I like all aspects of my job; meeting deadlines and interacting with faculty, staff and students.
What is your favorite time of the day or week? Fridays, because I can reflect back on the week and see what I accomplished.
What do you think is your most important contribution to your area or the college? My most important contribution is to be a representative in the Dean's office as a liaison to the College, the University, and the Community at large.
What do you want the rest of the college to know about you? I love to laugh.
What do you think that your co-workers would be surprised to learn about you? I like to swim (not very well). I would like to learn how to scuba dive. I want to conquer my fear of heights by parasailing.
What is your favorite pastime or hobby? Crafts using silk flowers and deco mesh. I like to watch documentaries, horror, crime, and thriller movies. I like to spend time with friends and family.
Anything else you want to add to let us know you better? I am a member of Progressive Baptist Church. I have two adult children (boys) and three grandchildren (boys). All live in Houston Texas.