Industrial Design Graduate Selected as Juror for International Design Award
Fri, 03/26/2021 - 9:53am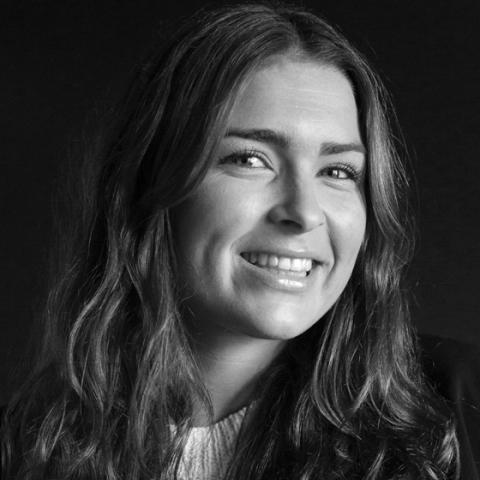 UL Lafayette Industrial Design graduate Erika Avery (2019) has been selected as a juror for the International Design Excellence Awards (IDEA) presented annually by the Industrial Designers Society of America (IDSA). As a member of the jury, she joins designers from Adobe, IDEO, Fjord, McKinsey Design, and many more global innovation hubs and top educational institutions.
The International Design Excellence Awards are presented annually by the Industrial Designers Society of America. Established in 1980 and known worldwide as a top design awards program for its unparalleled rigor, influence, and prestige, IDEA recognizes innovative products and services that push the design industry forward. Celebrated IDEA winners over the past four decades include the Good Grips tools in the 1990s, the original Apple iPod and iPhone in the early 2000s, the Tesla Model S in the 2010s, and hundreds more.
Each year, the collection of designers, thought-leaders, and visionaries who compose the IDEA Jury epitomize the very best of the industrial design community. Representing industry, consultancy, academia, and private practice, they are experts within their fields. The IDEA jury is charged with the tremendous task of carefully reviewing nearly 2,000 entries across 20 categories. Additionally, they are responsible for maintaining the high level of quality and rigor that has become a hallmark of the IDEA program. 
Erika is an Industrial Designer on the GE Appliances Industrial Design Operations team. She leads the end-to-end design function for all Commercial and Retail Air Conditioning products as well as supporting the Air and Water Business. A native of Auckland, New Zealand, her studies brought her to the United States, where she graduated from the University of Louisiana at Lafayette with a Bachelor of Industrial Design and a minor in Business Administration.
Her passions are focused upon the intersection of user-centric design and business. This focus influences her approach to designing products that fulfill the needs of expansive and evolving markets. An avid international traveler, Erika has leveraged those travel opportunities to gain critical insights and add significant value to her understanding of design challenges on a global scale. Her insights and observations have proved invaluable in working with global teams and designing products that have a broad appeal across a variety of user groups.
Erika has been an active member of IDSA since 2014. While at the University of Louisiana at Lafayette, she served as the IDSA student chapter president for the 2015–16 academic year. Follow Erika Avery on Instagram at @erikaaavery.design