Welcome to the College of the Arts.
We have the most amazing College. It is comprised on the School of Architecture and Design, the School of Music and Performing Arts and the Visual Arts Department. Within these departments are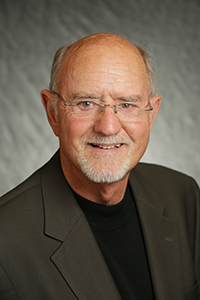 located all of the visual, design and performing arts programs at UL Lafayette.
There are several unique characteristics that epitomize our College. Together, we offer degree programs in all of the design arts, visual arts and performing arts. We have a history and a commitment to collaboration across all of our disciplines and we provide a nurturing environment for you to grow into the professionals you want to become. Through our exhibitions, lectures and performances, we create a strong presence for the creative arts in the University and our community
We understand the creative mind and we recognize the uniqueness of your talents. I encourage you to browse through our web site and then to visit us in person. The "virtual tour" is valuable but it cannot replace an "on site" visit. Please do not hesitate to contact us if you have any questions about our programs, faculty, facilities and equipment. Thanks for visiting today. I look forward to seeing you in the future.
H. Gordon Brooks II , FAIA
Dean, College of the Arts